All of our pickups are Handcrafted and Handwound in our small workshop here in the UK. We are a two man team putting all of our knowledge and pride into our pickups. We don't aim to make thousands of pickups each year, our aim is to make the best sounding pickups around.
Therefore, we won't rush your pickups – each one of them will be made carefully to give the best sound for you. Your pickups will be freshly wound to your order rather than sitting in stock so all pickups typically have a 9-10 working day turnaround. They will be despatched when they're perfect for your guitar project. If they're ready a little earlier then we'll get them out to you sooner.
All pickups are despatched via Royal Mail 1st Class Recorded Delivery or Royal Mail Airsure for our International Customers. All pickups come with a serial number, a certificate of authenticity and a foam inserted box to protect them during transit.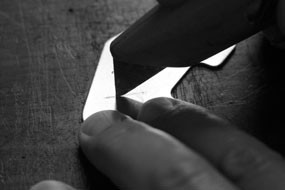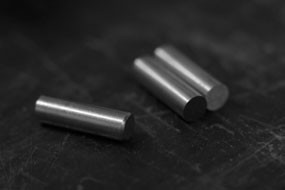 Warrantee and Returns
Our pickups are subjected to rigorous testing to qualify for our Lifetime Warrantee. To meet our standards our pickups have to be tested for build quality, reliability and of course quality of tone before we're happy for them to leave our workshop. The Lifetime Warrantee is redeemable by the original purchaser on production of their Certificate of Authenticity however we strongly advise that if not confident to perform installation themselves, players should use the services of a professional guitar tech as our Warrantee does not apply to breakages caused during installation.
We are very confident that you will find our pickups to be a superb upgrade over your existing pickups and will give you more playing dynamics, character and of course improved tone. We are sure you'll agree with us as all of our players have so far, however to enable you to buy our pickups with 100% confidence you can return them within 7 working days (14 for International Customers) for a full refund, less postage, if you're not completely satisfied with them. No questions asked.


Identifying our Pickups
Each of our pickups has our logo on the underside, a Serial No. and a Radioshop Product Code to identify them. For example:
RVS54 would signify Radioshop Strat Vintage 54.

Custom Options
All of our pickups have a number of specifications which can be amended to give you a bespoke sound or aesthetic for your guitar. There is no extra charge for these custom options however they will generally mean a Workshop Special Run so the timeframe will usually be extended 1/2 working days as a result. If you feel bewildered by the choices here then please remember that our standard sets have all been designed to match most needs based on the feedback of our players. Please add any Custom Options in the box provided when making your order.

Output
All of our pickups have had their outputs chosen carefully to give a great sound. They all receive a specific amount of winds which is a truer reflection of output than a resistance reading which can fluctuate with temperature.
The amount of winds affects the volume but also affects the tone. Overwinding will give more volume and will smooth out the trebles a little but will give less twang and underwinding will give less volume, a little more twang and sweeter trebles. Both choices are a trade off. Many players seek to drive their amps by increasing the output of pickups as the first option. If you wish to push your amp we always recommend getting that push from a little more gain on the amp or perhaps from a pedal. In fact many pickups can sound sweetest with the volume rolled back a little. All pickups can be ordered with a small 5% over or underwinding in order to change the volume with minimal effect on the quality of tone.

Wax Potting
All of our pickups are wax potted for two reasons: to protect the delicate coil windings and to reduce microphonic feedback.
Those are the benefits of wax potting with the first one being a practical reason. The second, the reduction of microphonic feedback is largely to facilitate the high volume or live player – this process can however rob a little tone and playing dynamics therefore if you largely play at house volumes you can choose your level of wax Potting. Our P90s and Humbuckers can avoid wax potting altogether as they are protected by the covers and coil tape however all Strat and Tele Pickups must be wax potted to some extent but you may request a reduced amount of potting in the Custom Notes section of your order.

Choice of Wire
All of our Strat and Tele pickups are available with period correct Formvar wire or the later spec'd Plain Enamel wire. Please do not think of one wire as being superior to the other rather than each one being period specific and having a different sound. If you are completing a faithful 50's or 60's project it is probably best to opt for the Formvar. Players that we have done blind tests for have chosen both as their preferred wire. We aim to get a sound clip on the site soon to show the differences in tone between the two but in the meantime we would describe the Formvar as having a slightly more glassy tone and a bit more slap when fingerpicked on the bass strings. The Plain Enamel has perhaps a bit more of an even tone. Both have their benefits.

Magnets
All of our pickups are available with a choice of magnet specification. If you find the choice bewildering then feel free to enquire if you require some guidance with your choice. Again the choice of magnets is usually period specific and can sometimes be suggested by your choice of fingerboard material – all have their own tone and all have their benefits but feel free to email for advice.

Bevelled Magnets
All of our Strat Pickups feature a bevel of some degree on the polepieces. The modern sets have a slight practicality bevel so that you don't catch your plectrum on the polepieces. We were fortunate enough to borrow an original '63 Strat and so our vintage Strat sets have been carefully bevelled to reproduce as closely as possible the polepieces on that guitar. All polepieces are bevelled by hand. If a vintage bevel is desired on a modern pickup or vice versa this can be added to the custom options.

Magnetism
As all of our pickups feature Alnico magnets they are subject to naturally losing 2% of their magnetism every hundred years. This, of course, is not dramatic when you consider that a 50 year old guitar will only have naturally lost 1% of its magnetism during its lifetime. However, other factors may have contributed to a more dramatic loss of magnetism especially in the case of a heavily gigged guitar. For instance, a guitar may have spent a long time leant up against an amplifier which has a very large magnet in its speaker which would have meant that the polepieces would have been demagnetised significantly. Also, contact with various materials made of steel over the years, for instance being in contact with the steel strings when changing strings or a screwdriver head when adjusting the pickups. Whilst each of these would only have a small effect, over the course of 50 years or regular use they would contribute towards a significant degaussing of the magnets. The effect of this is that less magnetism will mean that the strings are freer to vibrate so a different, perhaps softer tone can result from the pickups.

Our pickups can be degaussed to reproduce this aging to give an authentic vintage tone, however our preference is for light aging as if you were actually playing a classic instrument during its classic era and recordings. The levels of reduction in magnetism that we can offer are as follows:

Fully Charged – the magnets charged to their full capacity, brand new state.
2% degauss: like finding a well used, heavily gigged 54 Strat and playing it in the early '60s.
5% degauss: like unearthing a classic beaten up '63 Strat in the 80s.
10-15% degauss: are you crazy? This must be heavy relic territory now.