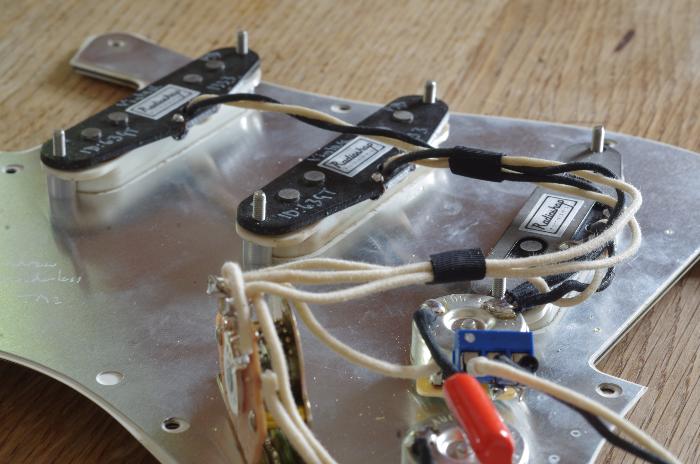 As well as offering our popular Loaded Strat Pickguards, at Radioshop we can help solve a multitude of guitar electronics needs for customers getting their pickups with us.
If you have a guitar you're complimenting with a set of our pickups and you'd like a whole new wiring harness to give your guitar the ultimate sprucing, please get in touch via email and we'll be more than happy to give you a quote and go through some options with you.
We've worked on a ton of wiring harnesses over the years for Strats, Teles, Jazzmasters and many more and always use USA grade switches, potentiometers, jacks and capacitors giving the finest componentry to top off your guitar project.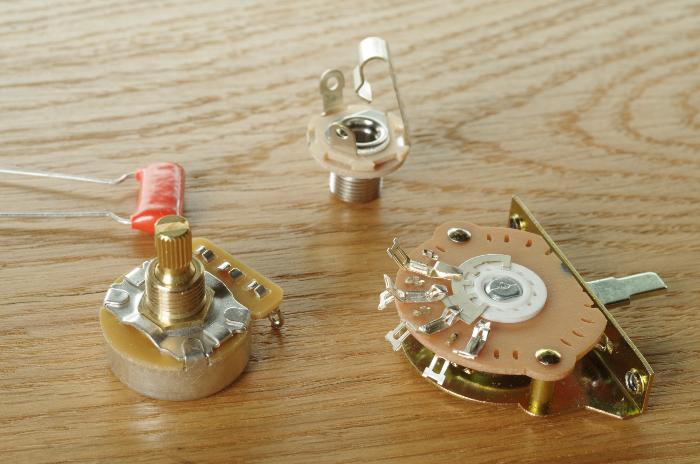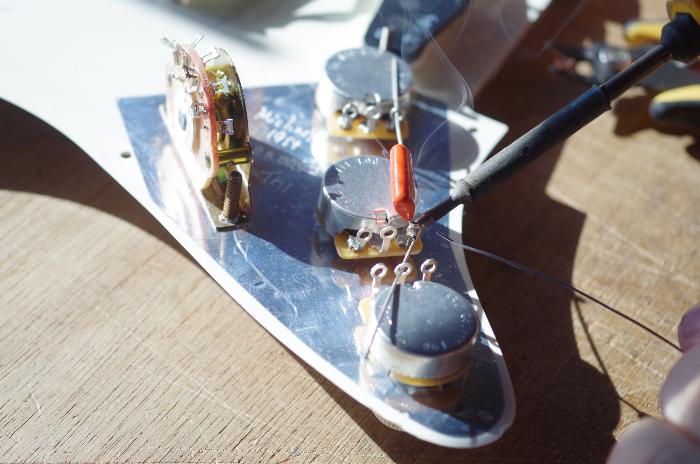 As always, even if you don't see it listed on the website, feel free to ask if we can do it as the website is just scratching the surface of what we can put together for you.