Our 'Increased Dynamics' (ID) range of pickups is a totally new innovation from us in pickup making and preparation. Concerned with the art of 'wax potting', we have devised a new approach in pickup making which boosts playing dynamics, presence and character of tone in a way simply not available from other pickup makers.
'Wax potting' is the process of dipping finished pickups in wax to protect from both breakage of the copper winds (both permanently and during transit) and microphonic feedback. Classically this technique is nearly always applied to Fender style pickups yet is not always applied to Gibson style pickups as usually they are encased in metal covers which offers plenty of protection from coil breakages.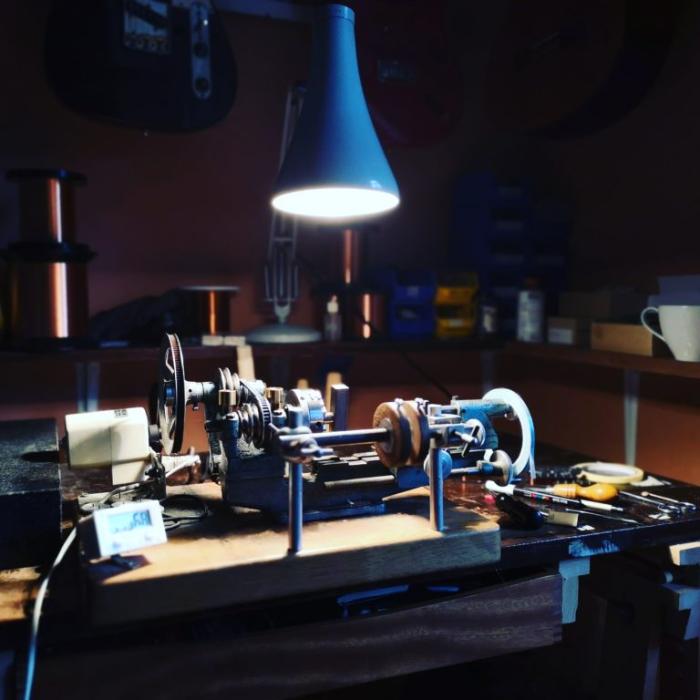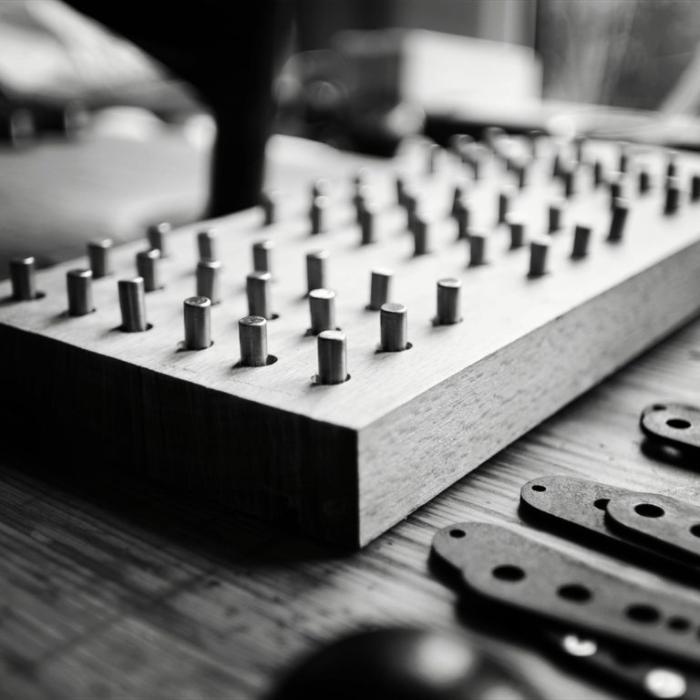 Dipping pickups in wax, while sometimes necessary, is something of a double edged sword. Although hardening the coil of a pickup in wax does offer protection from feedback and breakage, it does also rob tone so is not always of benefit to the player. A fully potted pickup loses clarity and playing dynamics and also not all players play the guitar with extremely high gain so wax potting to protect from feedback in this situation simply isn't necessary (and for high gain, please read 'face melting' rather than just overdriven hard rock!!). Our answer here at Radioshop to this quandary of whether to pot or not was to develop an answer that was both innovative, sensible and completely new in the pickup making world.
Starting with our ID:Chris Buck Strat Pickups set in 2016, we have devised a method of preparing and finishing our Fender style pickups whereby the outer part of the coil is potted and the inner part of the coil is left completely unpotted. This means that the part of the pickup which needs to be hardened with wax to protect it during transit and from breakage long term has been potted (also offering protection from microphonic feedback in all situations bar perhaps Death Metal!) whilst the inner core has been left completely unpotted thus boosting the clarity, presence, character of tone and playing dynamics from the pickup.
The resulting quality of sound from our ID range of pickups is incredible and has to be heard to be believed – our ID:Chris Buck, ID:Telecaster and ID:Evolution Strat Pickups sets have become hugely popular with our customers and have gained huge plaudits in the media with rave reviews all round. With more ID pickups sets on the way soon the series is one which is sure to continue to take the guitar world by storm.
NB Far from being a simple matter of just reducing the amount of time we pot our pickups for, our ID pickups employ a far more involved technique of pickup preparation and finishing which is a secret within the pickup industry. As a result our ID range of pickups carry a small premium over our other sets due to an increase in their build time although we are happy to report that this does not result in a difference in their build lead time for guitarists over our other sets.