GUITAR PICKUPS
CUSTOM & HANDWOUND PICKUPS
All of our pickups are Handcrafted and Handwound in our small workshop here in the UK. We are a two man team putting all of our knowledge and pride into our pickups.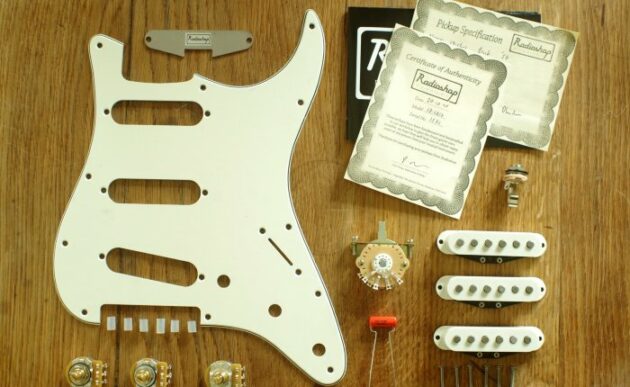 Our Most Popular Pickups
Choose from multiple pickup sets, connection type, colours, right or left hand, wiring choices and relicing. Build your pickguard:
Welcome to Radioshop Pickups
All of our guitar pickups are handcrafted and handwound in our small workshop here in the UK. Like many guitarists, we take our inspiration for tone from the classic instruments of the past but we also aim to bring a new approach to everything we do.
Our pickup designs, whilst largely based on those classic blueprints, have undergone endless experimentation with the view to perfecting every aspect of their winding and construction to give guitarists the best tone possible.
Our players, whose valuable feedback and recommendations have helped us to develop our sound, are delighted with our pickups, we hope you'll be too ...